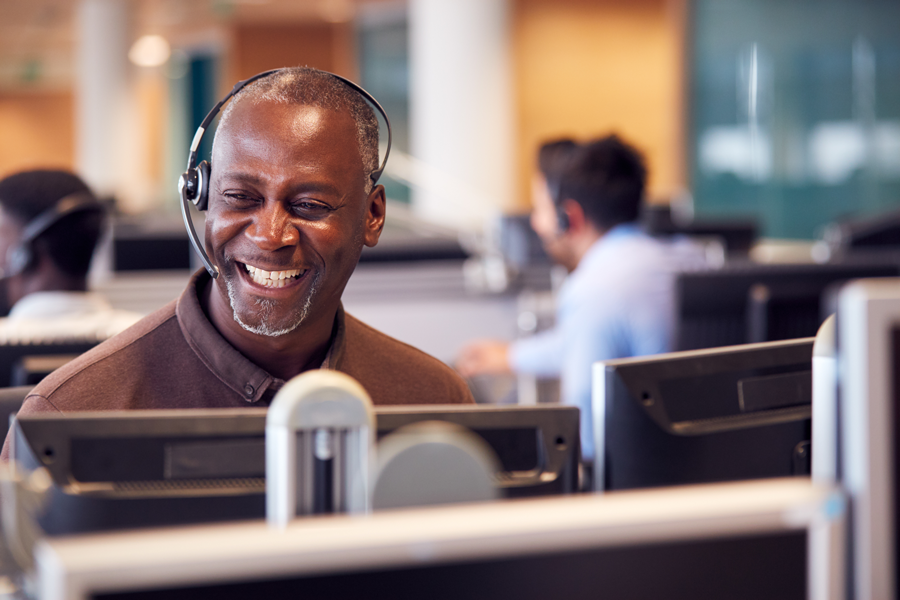 What's the critical factor in effectively dealing with our numerous customer requests and undertaking these requests with extraordinary accuracy? It's our people.
Our investment in customer support professionals is essential to us.
What is it about our people that separate the XPEDITE® customer service approach from others?
1. Profound Knowledge of the Criminal Justice System
Subject matter expertise drives service greatness. We know when our clients can rely on us to answer their questions, speak their language, and genuinely understand the nuances of their public records research requests, their service experience is far superior.
In our customer support department, almost every one of our service executives started from our research or proofing divisions. Thus, they have profound knowledge of the criminal justice system, how the organization works, and a core understanding of jurisdictions and how each works.
2. Investment in Training
There's always something new to learn. We put much time in weekly and monthly training to improve subject matter expertise in our customer service team. They keep up with and build their knowledge of jurisdictional nuances and general customer service information.
3. Keeping up a Team Environment
We have discovered that one of the keys to a successful and positive customer service team is to have a group of individuals who genuinely appreciate working on a team. Our employees work in an open environment that helps everybody make the most of their work and be able to deliver a positive customer service experience every single day.
Building partnership-level customer service experiences for our clients is critical to our success. This can only happen when we keep people at the core of our approach.
Contact us today to see why XPEDITE® is your best choice for wholesale criminal research.