XPEDITE® is a wholesale criminal research company.
LET US SHOW YOU WHAT MAKES XPEDITE® DIFFERENT.
XPEDITE® Wholesale Criminal Research is not a "Consumer Reporting Agency," and services do not constitute a "Consumer Report" as those terms are defined under the federal Fair Credit Reporting Act, 15. U.S.C. § 1681 et seq. ("FCRA"). Services may not be included, in whole or in part, in any Consumer Report, nor may they be used in any way to establish any consumer's eligibility for employment, certain benefits, or any other Permissible Purpose under the FCRA. XPEDITE® does not provide services directly to employers, landlords, or to any other entity which makes hiring or rental decisions, or any other decision regulated by the FCRA.
INTEGRATIONS
XPEDITE® has innovative, reliable, internet-based systems that handle a high volume of background screening requests. Our systems run on state of the art Dell Servers with enterprise database systems from Microsoft. We are currently integrated with the following systems.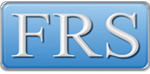 WE ARE ONLINE, RIGHT HERE!
YOU CAN FOLLOW, FIND OR CONTACT US HERE, ANYTIME